Crime and Punishment:


Do Athletes Have Social Responsibilities?
Gerry Lindgren
Thread: "Gerry Lindgren on Sportscenter"
Misdeed: Purported bad man, bad father, bad husband.
Seb Coe
Thread: "And To Think I Admired Seb Coe As A Kid"
Misdeed: Out of marriage activities deemed inappropriate.
Marion Jones
Thread: "Marryin' Jonz"
Misdeed: Bad judgment with two lovers.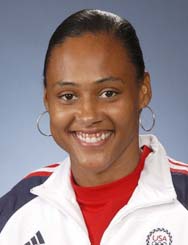 Angelo Taylor
Thread: "Angelo Taylors Arrest"
Misdeed: Reported underage sex in his SUV.
Amy Acuff
Thread: "FHM: Moral Question for Adams & Acuff?"
Misdeed: Showing up in Playboy and FHM.
Kelli White
Thread: "USADA Bombshell!"
Misdeed: Snookering America and the World.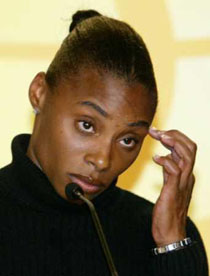 Rafael Palmeiro
Thread: "Palmeiro suspended"
Misdeed: Lied before Congress
This question has been raised on numerous occasions, but has never been thoroughly answered. Therefore, I raise it again after the Lindgren thread and Lets Run link: Do athletes have ay social responsibility as role models and/or public figures? Or should we simply laud these atheltes achievements and leave the person out of the competitor?
It:s being complained that track has no public face anymore. I am wondering if athletes, themselves, have done in the sport for the die-hard fan and for the casual, once-every-four-years fan.
Link to those threads above by clicking on the person:s name.